PROGRAM
Welcome and Introduction - Dr. Steven D. Wexner (USA) and Dr. Manish Chand (UK)
Discussion and closing remarks - All faculty moderated by Dr. Steven D. Wexner (USA) and Dr. Manish Chand (UK)
Displayed by alphabetical order by last name:
Dr. Manish Chand
MBBS, BSc, FRCS, MBA, PhD, Chief Medical Officer at AIS Channel, Consultant Colorectal and Robotic Surgeon, Professor of Surgery (Hon), The London Clinic, UK\u003c/p\u003e"
Dr. Ana Pena
MD, Staff Surgeon, The Bariatric and Metabolic Institute and Section of Minimally Invasive Surgery, Department of General Surgery, Cleveland Clinic Florida, USA\u003c/p\u003e"
Dr. Frederic Ris
Professor of Surgery, Colorectal, pelvic floor and proctology Surgery, Geneva University Hospitals, Geneva, Switzerland\u003c/p\u003e"
Dr. Emanuela Silva Alvarenga
Clinical Associate, Staff Physician, Colorectal Surgery Department, Cleveland Clinic Florida, USA\u003c/p\u003e"
Dr. Steven D. Wexner
Editor-in-Chief, Surgery, Past Vice Chair, Board of Regents, American College of Surgeons, Director, Ellen Leifer Shulman and Steven Shulman Digestive Disease Center and Chair, Department of Colorectal Surgery, Cleveland Clinic Florida, USA"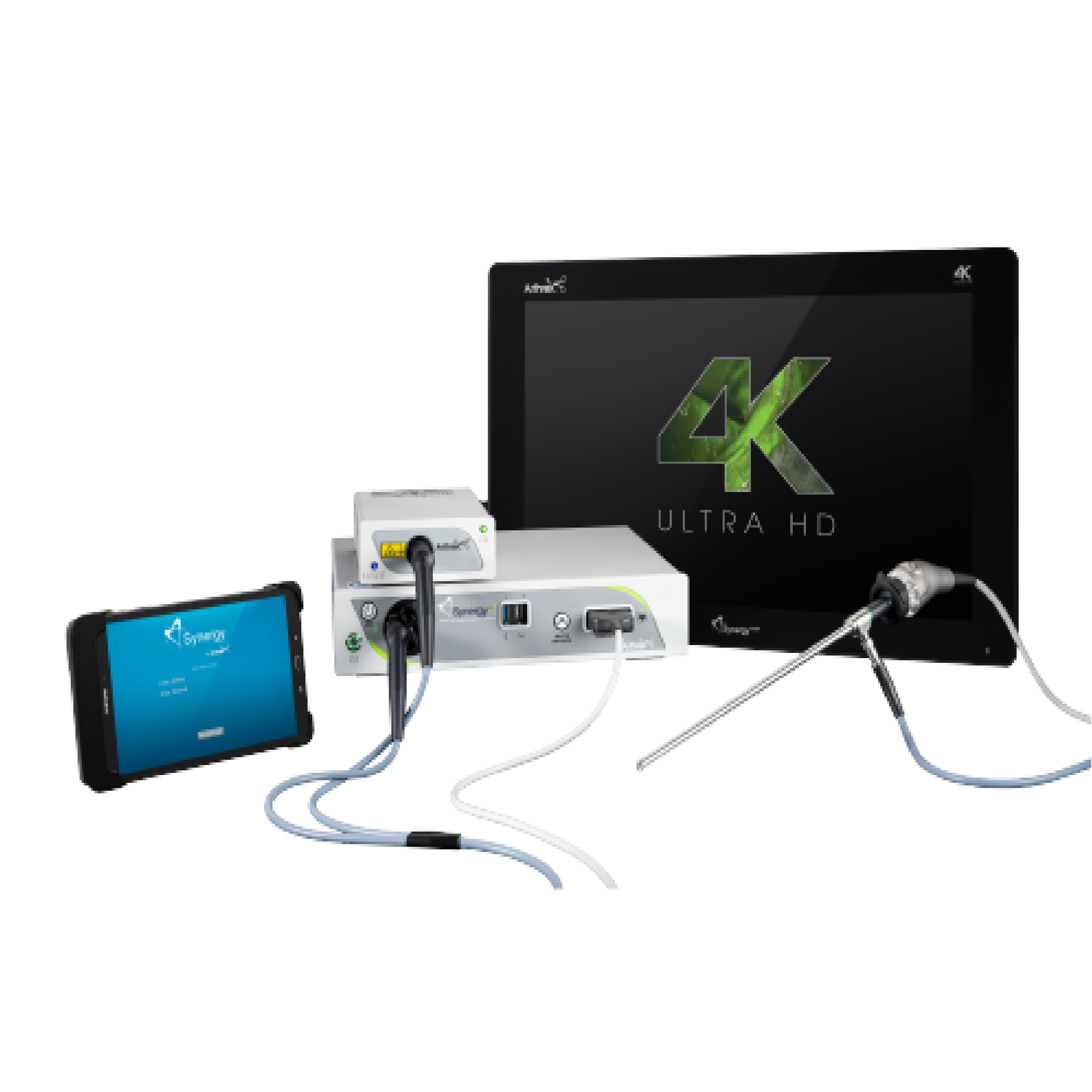 SynergyID
The SynergyID system enables advanced visualization in virtually any surgical specialty by combining state-of-the-art 4K visualization with superior augmented reality features, such as near-infrared fluorescence imaging, to see more than ever before. The SynergyID system was designed to prioritize surgeon preferences, streamline workflows, and maximize outcomes. Depending on the specific fluorescence application, multiple mode and color options are available, offering premier customized visualization support. The system also offers valuable modularity, allowing critical access to the features needed today and the flexibility to scale the investment in the system based on customer needs over time.